Join The Florida Home Watch Association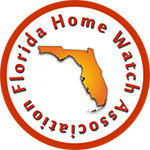 Who are we? An association of Professional Home Watch companies in Florida. We believe that by providing professional quality service to each and every customer we all will succeed!
We believe based on current market trends we need more home watch companies to handle the growth in the home watch industry in Florida. Together we can ensure we meet the current and future needs while growing our individual businesses the right way where the customer needs come first.
Through monitored and managed distribution, referrals from this association will help build the member's business and in turn the association.
Referrals between members are common and actually one of the key benefits of being a member of the association.
Another benefit of membership is our marketing strategies and our providing top search engine placement of this website with the sole purpose of generating leads for the membership.
Membership is just $10/mo! Your membership guarantees your home watch business information will be shown on your "primary" county of service page as well as others surrounding counties if/when appropriate.
Prospective customer search the county where there home is located on this website and your business will be one of the businesses displayed. The potential customer will then have the choice to contact you from this information.
Members of our association enjoy several primary benefits:
Authorized licensing and use of the FHWA logo on your website, print media and declaration of being a member in good standing with FHWA.
Priority referral listing for your business on our website which in the past was reserved for "supporting members".
Listing within our website for all counties and cities you request and we deem appropriate for your service area.
Your business found quickly on our website using our multi-search tool feature.
Advantage of our online advertising campaign throughout the State of Florida and your individual area.
Eligible for FHWA certified and accredited membership status.
Access to our expert team of advisors to provide advice and counsel for any questions you may have with regard to the home watch industry and your business.
Help in getting the very best insurance coverage for the least amount of insurance premium.

We are not licensed insurance agents nor do we provide the actual insurance product we simple suggest agents and/or carriers we have found to be reliable and inexpensive. As a group we discuss costs and collectively can help find the best for less insurance provider in the state.
We have seen a $300-$400 difference in the same coverage by different providers. If you are paying the higher premiums your FHWA membership will save you hundreds per year.

You are eligible to attend our Annual Florida Home Watch Conference at a discounted rate ($15 vs $30 non-member).
Validation for your business with potential new clients by being a member in good standing of the FHWA.
Discounts on other services for your business, contact us for more details.
Balance Refunds
If you decide at any time you no longer want to be a member, the unused balance of your account will be returned within 7 days of receipt of your written request of termination. Written request can be from email, online form or U.S. mail. The refund will be pro-rated to the day the notice is received in our office.
Members are required to provide continued proof of insurance & bonding as well as agree to abide by our Core Values.
Please Note: Members are given licensing permission to use the FHWA logo as long as they are members in good standing.  If a member not in good standing with the FHWA but continues to violate this licensing agreement they will be opening themselves and their business up to legal action, licensing fees, fines and permanent removal from the association.