When: February 26th, 2022
Where: The Venetian River Club
502 Veneto Blvd., North Venice, FL 34275
Non-members Are WELCOME!
This one-of-a-kind facility provides all we need to make the most of our one-day conference. There is plenty of space to take breaks with beautiful views, including a smoking section outside overlooking a pond. A lunch buffet* is included with each registration and will be served around noon.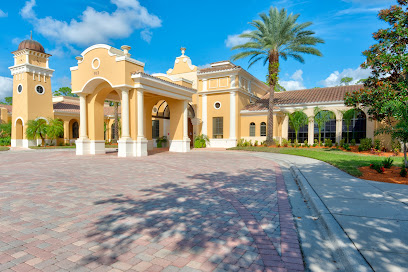 Cost:
The registration fee is $24/per person for Accredited Members and $30/per non-member. We are confident you will be happy with the facility, food, as well as the very informative and knowledgeable speakers for each session.
Registration and payment for the conference and optional breakfast is due by February 18th, 2021.
Overnight Accommodations: About 10 minutes from our event are several hotels 3 of which I would recommend.
Fairfield Inn & Suites
2935 Executive Dr, Venice, FL 34292
(941) 488-4343
Holiday Inn Express
380 Commercial Ct, Venice, FL 34292
(941) 584-6800
Best Western
400 Commercial Ct, Venice, FL 34292
(844) 200-7797
Schedule of Topics and Speakers
We will have both outside guest speakers as well as speakers from the membership. Those who speak, guest or member, the FHW Association will pick up the cost of registration/lunch fee (this excludes breakfast).
If you would like to speak at the conference on a home watch related subject or incidental profit center that you feel will benefit others, please contact us.
Lunch Buffet included in your registration fee
*Beverages included (Coffee, Tea, Soda, Water)
*Basket of bread/butter
*Florida Salad – Artisan Greens, Cucumber, Mandarin Orange, Candied Pecan, with Sliced Strawberry (P.V. or Ranch)
*Roasted Red Bliss Potatoes, Garlic Butter Mashed Potatoes, Green Beans
Entrees – your choice of
*Smothered Chicken – Chicken Scaloppini, Braised in a roasted Tomato and Mushroom Demi-Glace
OR
*Grilled Scottish Salmon Bronze Seasoned with a Light Lemon Beurre Blanc
*Dessert: Chocolate Mousse
Special dietary restrictions will be considered on a case-by-case basis of course.
Breakfast (optional) will begin at 8 a.m. The conference will start promptly at 9 a.m.
The breakfast buffet is an option that we wanted to offer; however, we need a minimum head count.
The cost of breakfast for members will be $20 per member and $25 for non-members per person.
Breakfast Buffet:
Toasted (breads), pastries, fruit, scrambled eggs, bacon, cheese blintz, pancakes, breakfast potatoes, sausage gravy/biscuits
We will take registration information via phone/text (941-875-5149), email (info@floridahomewatchassoc.com) or send the registration form via US mail (address on the form).
If you wish to pay via CC we can speak by phone or you may print the payment details on the registration form but send via US mail not by email as emails are not secure.